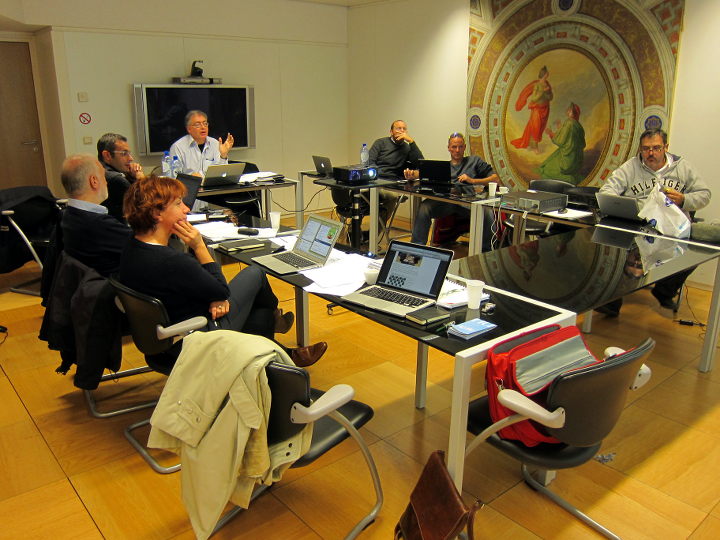 Toprdim had its first project review meeting in Brussels on November 19th. The meeting counted with the presence of members of all consortium partners and over the entire day a review of all the science produced by the project during the first year was presented.
The members participating in the review meeting took the opportunity to do a pre-review work meeting on the 18th. This meeting was aimed at organising the presentations of the different partners and to finalise the programme for the review meeting.
While the morning of the review meeting focused more on the scientific advances and outputs from the project, the afternoon was reserved for the review of the dissemination, financial and management aspects.
After the presentations made by the participants the reviewers agreed that the project was on a good track. The positive outcome of the first year of the project pleased the project members and show how the collaborative efforts of the different partners are being fruitful.